Walking a healing path takes courage, exploring, exposing, risking, changing. May I join you for a season on that healing journey? I'll help you explore your story with a healthy balance of compassion and challenge that will encourage you and offer you hope for change.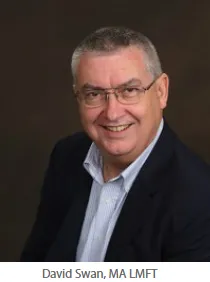 The name, "Family Quest," implies a search for a sense of belonging and well-being that comes from being loved just as we are. It goes much deeper than learning some new skills. It's healing from the inside out.
Choosing the healing path and choosing a therapist are very personal choices. Deciding to invite someone else into your life struggles requires courage and vulnerability.
To help someone walk a new path, it helps if you've been down that trail yourself. I'm still on that healing path. It's important to feel safe on this journey, but to move forward there also has to be a challenge to change. Maintaining that balance is essential for a therapist to be truly helpful. Comfortably uncomfortable.

A therapist can't heal anyone. We can help you look at what is going on, help you develop an understanding of the factors that contribute to your current situation, and collaborate with you about choosing new paths for your feet and your heart that help you change and experience a deeper sense of well-being and meaning in your life.

My own personal journey of cultivating a meaningful sense of security and significance is still underway, but that healing journey motivates me to help couples, individuals, and families discover the same kind of ongoing inner healing.

While I work with people of many backgrounds, when clients are comfortable with it or specifically request it, I am open to incorporating a Christian spiritual dimension into their therapy process. You can read more about my approach by clicking here.
Try A Free Informational Interview To Help You Make An Informed Decision
I offer a free two-way interview where we sit down face to face to see if there is a fit. We don't do therapy during that visit, but it gives us a chance to get to know each other. During the visit I will answer questions and try to give you a broader understanding of various approaches to therapy, including my own, so that you can make a better informed decision, whether you decide to see me or someone else.
Please feel free to request additional information by filling out the contact form below.
You may also leave a message on my confidential voice mail at 217-409-4476, or send a secure text message to that same number.
My main office is now located in Blaine, just north of Highway 10 on Central Ave..
My new office location: 9298 Central Ave NE, Unit 309, Blaine, MN 55434
If you wish to set an appointment, please send me an email. I will send you a link you can use to can pick your own appointment from available openings. If you would like a free informational interview, please choose the 30 minute option and leave me a note indicating you would not like to set a full intake, but a 30 minute informational interview. If you want to set up a full appointment, please choose a 50 minute session.